Why Buy a Ford Commercial Vehicle?
Whether you need passenger vehicles, trucks to haul heavy cargo or a combination of the two, you'll want to upgrade to something that's reliable and sturdy. The Section 179 tax savings allow you to save big on some of the most popular Ford commercial vehicles, so come take a look at what we have in stock. Now is the perfect time to buy a Ford commercial truck or van and take advantage of end-of-year savings, so be sure to end your fiscal year in a big way with us.
We look forward to helping you take advantage of Section 179 tax savings!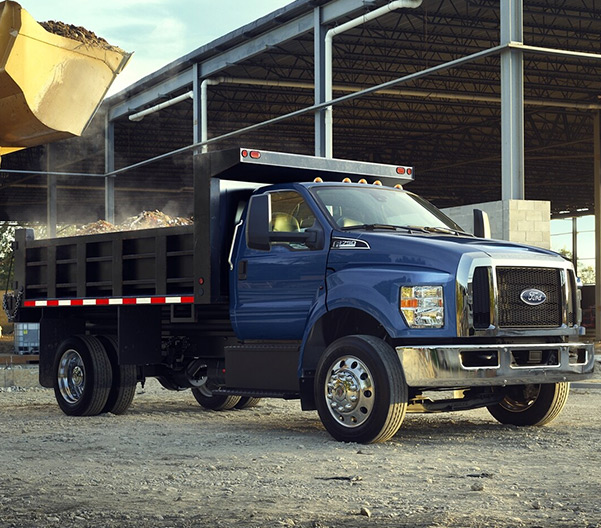 Ford Section 179:
Huge Selection to Close Out Your Fiscal Year!
If you own a small- or medium-sized business in California and are seeking ways to cut operational costs while beefing up or upgrading your commercial fleet, don't hesitate to speak with our experts! Sonora Ford invites you to explore the potential of the Section 179 tax deduction. This valuable IRS tax code was designed with businesses like yours in mind, allowing you to deduct up to the full cost of vehicles purchased for business use.1
To take advantage of Section 179 tax deductions for the current year, remember to purchase and deploy your vehicle before the clock strikes midnight on December 31, 2023. So, close out the fiscal year with a huge addition to your fleet and enjoy some incredible savings!
For comprehensive details, come to our Ford dealership near Riverbank, where our experienced team is ready to help. We can guide you to the ideal new or used Ford commercial truck or cargo van to supercharge your business operations.
What Are the Spending Restrictions for Section 179 Tax Deduction in 2023?
Given that the purpose of the Section 179 tax code is to help small- to medium-sized businesses, some spending caps are in place to shape how much a business can deduct.
For 2023, the Section 179 limits are:
2023 Deduction Limit: $1,160,000 -- applicable to new and used equipment (must be new to the buyer).
2023 Bonus Depreciation: 80% -- valid for new and used equipment.
Passenger vehicles (such as pickups or heavy SUVs) weighing more than 6,000 but less than 14,000 pounds can achieve a maximum first-year deduction of up to $28,900 in 2023.
Which Ford Vehicles Are Eligible for Section 179?
Many new Ford vehicles are eligible for Section 179 deductions. Plus, numerous used vehicles may qualify, as long as they adhere to the Section 179 vehicle eligibility rules. Whether it's a factory-fresh model or a pre-owned one, the essential factor is that the vehicle is new to you.
New Ford models that can be eligible for the Section 179 tax savings include:
Ford Expedition
Ford Expedition MAX
Ford F-250
Ford F-350
Ford F-450
Ford F-550 S
Ford Transit Cargo Van
Ford Transit Passenger Wagon
1 Information accurate at the date of publishing. Refer to https://www.section179.org for the most up-to-date specifics.